cPanel is a Linux-based web hosting control panel that provides a graphical interface and automation tools designed to simplify the process of hosting a website. It is an integral part of your web hosting account with us.
To access cPanel, follow these instructions.
1. Go to our XeronHost website and click Login from the menu. You will get a Login dialog box. Put your Binarilink Cloud dashboard Email and Password there (The email and password that you used when ordering your service. You can also access the Login dialog box by going to this link Login directly.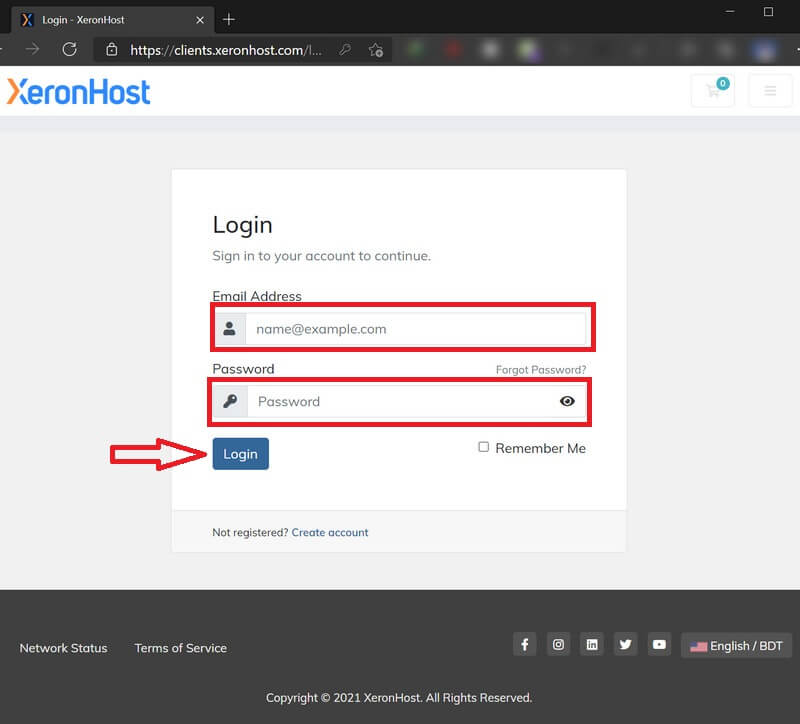 2. Click on the Services card.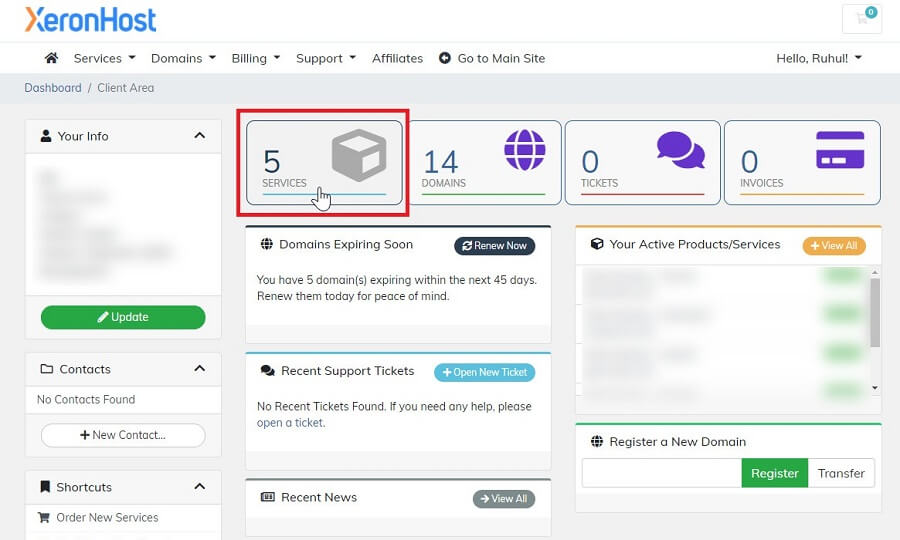 3. You will see all your Services List. Select the account you are trying to access.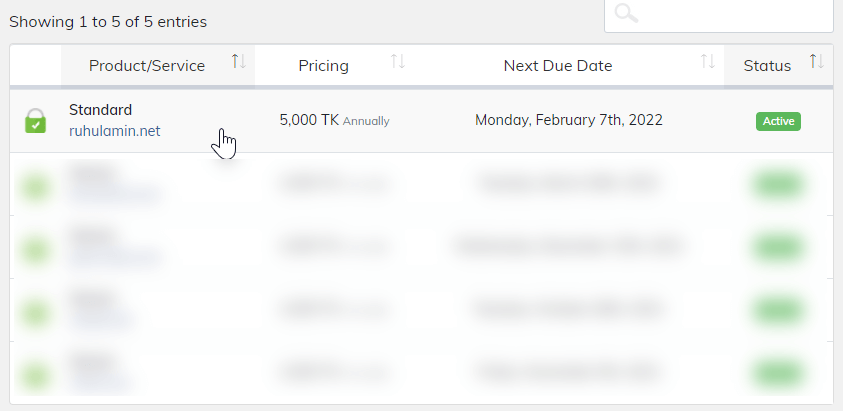 4. On the next page, click on Login to cPanel from the Left Sidebar.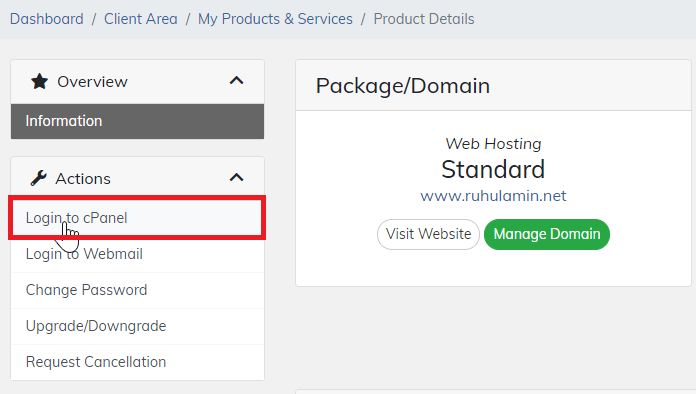 That is it. You will see the cPanel screen.