cPanel has a functionality called "Addon Domains". It allows you to have multiple domains configured on a single hosting account with different root directories. 
You should have your new domain already pointed to your account's Nameservers before you add it as Addon Domain in cPanel. This could be easily done via your XeronHost client area if you bought the domain from us. If your domain is managed via another dashboard, you must enter that particular system and edit your Nameservers there.
To add an addon domain on your hosting account, please click on the Addon Domains icon under the Domains section in your cPanel.

On the next page, you will need to input your addon domain name on New Domain Name section. The subdomain and Document Root will fill itself automatically.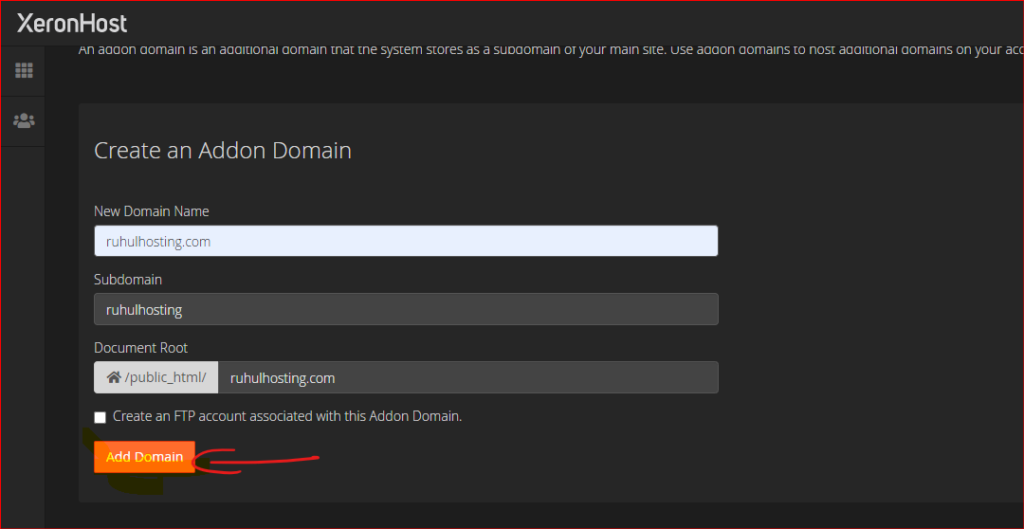 Than click on Add Domain button. Sometime It can take up to 10 to 15 minute to fully activate the addon domain.