The domain transfer process isn't difficult, but it may not be obvious. If you have the Authorization Code then follow from step 3. Let's get started.
Your domain name may be on a registrar company like NameCheap or GoDaddy.
The first thing you need to do before transferring your domain is to disable the registrar lock. Most registrars keep your domain under tight security to prevent unauthorized transfers. After all, you don't want someone else to be able to seize ownership.
1. To turn off the lock, visit your registrar's domain management section, select the domain you wish to transfer, and click the disable lock icon (or check the box, or push the button—you get the idea). That's it!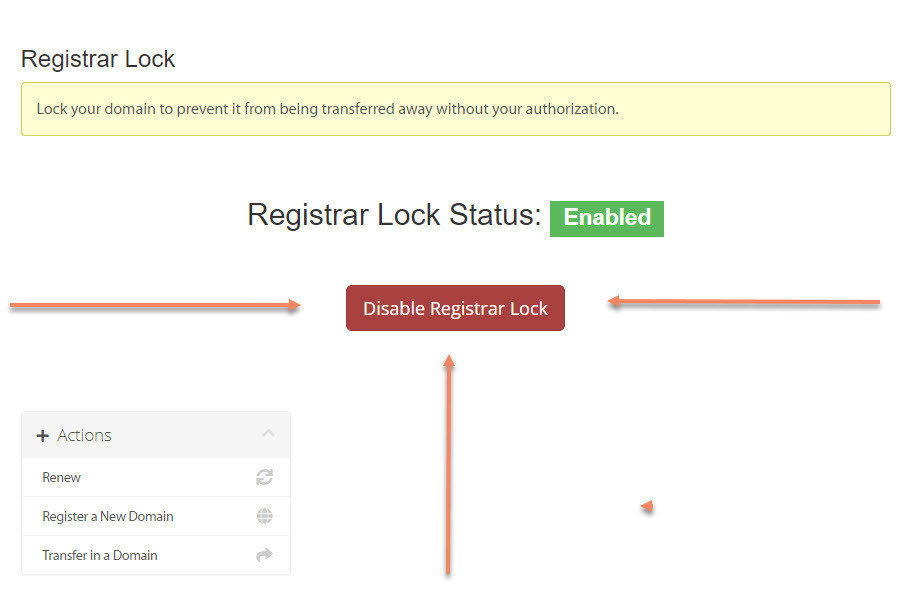 2. While you're around the back end, look for an icon that, when clicked, sends an authorization code to your registered email address or show the code. You'll need this code to begin the next step.

3. To visit, XeronHost Domain Transfer Order Page, Click Here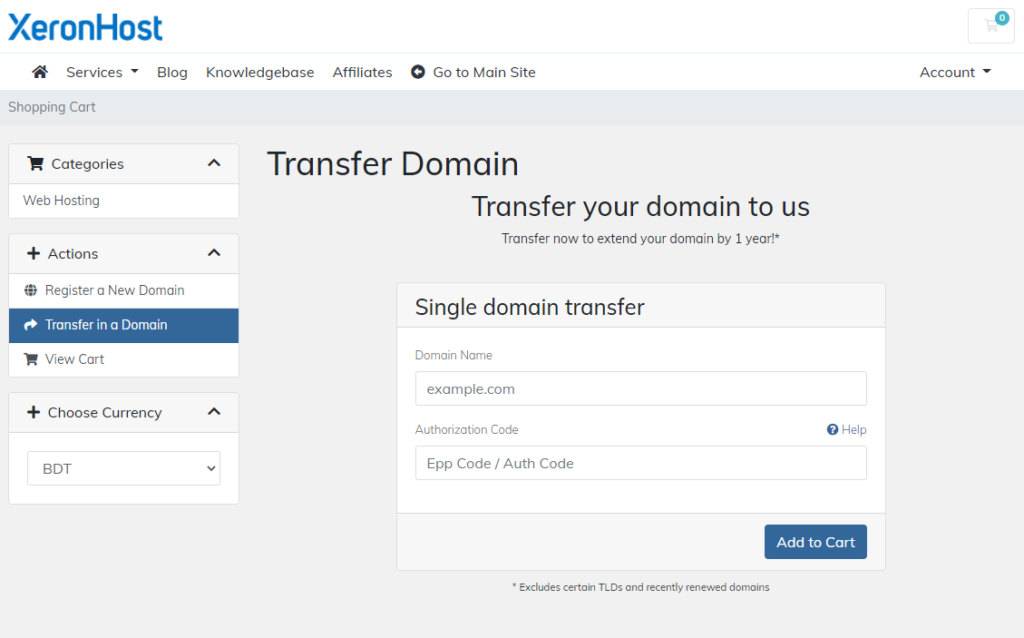 Write down the domain name in the Domain Name field and the code in the Authorization Code field.
4. Now click Add to Cart, follow the normal order system, and pay the Invoice.
Domain Transfer will be initiated shortly. Now, you have to wait for 5-6 days for the Domain Transfer to be completed.