You can easily change the PHP version on your account by following these steps:
Login to cPanel
Go to PHP Selector from Software Section.

3. Now click on the Select PHP Version. In the next page, you will see your Current PHP version. Here as you can see, the current PHP version is native (7.3). Click on that and you will see the list of available PHP verson.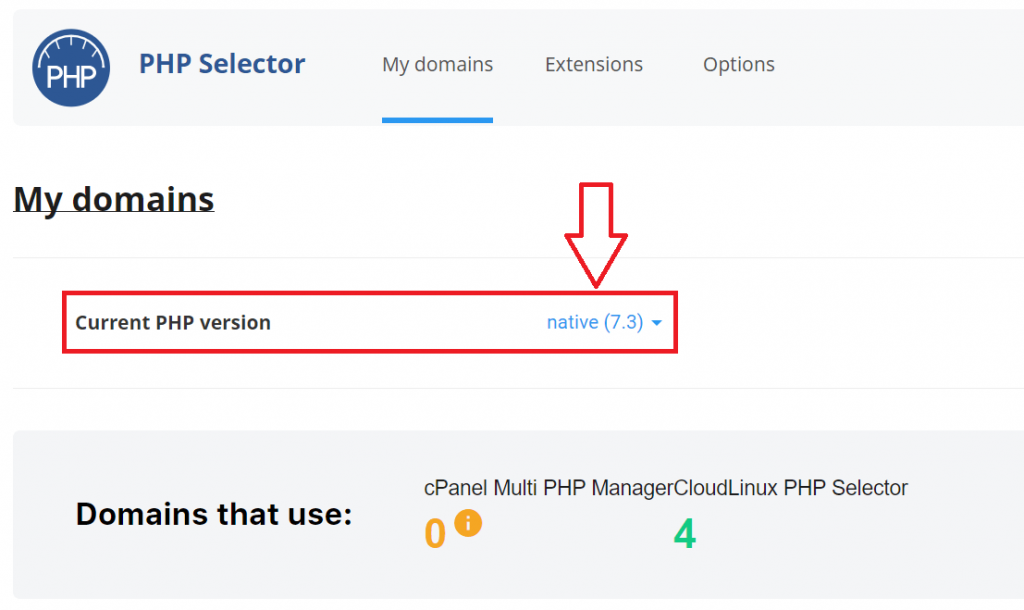 4. From Current PHP version drop-down select any other PHP version you want. As for example, lets choose 7.4 here and click Set as current.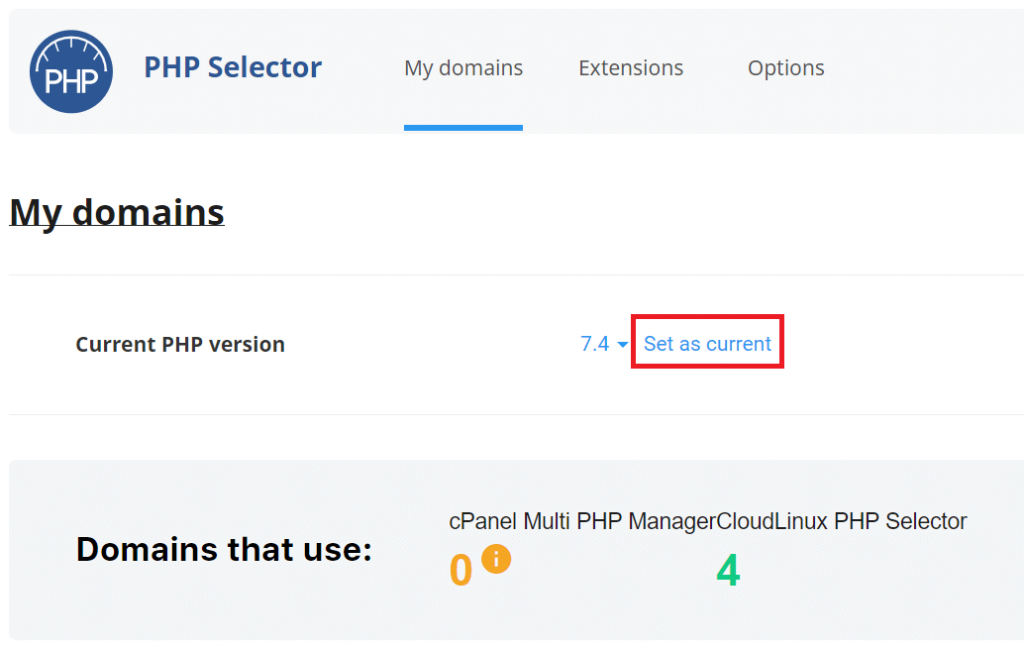 That's it. Now you have your desired PHP version.